Home Away from Home
Sharp contrasts and unique lifestyles distinguish mountains, coast and high desert.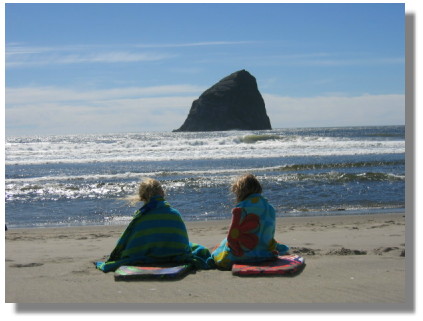 Oregon Coast
One of the places on earth. There?s a little something for everyone along the beautiful Oregon Coast.

West Coast Game Park Safari
A look at America's largest wild animal petting park.

Prehistoric Gardens
Visit this place to see life-size replicas of dinosaurs and other prehistoric animals.



Pacific City
Famous for Cape Kiwanda, Dory boats and some much more. Learn more about this nice little vacation town off the Oregon Coast.

Oregon Coast Lighthouses
Why are Oregon Coast lighthouses so tall? Learn all about the 11 lighthouses on the Oregon Coast.

World Countries
Complete list of all the countries and places in the world.

Oregon Webcams
Explore live webcams around Oregon

San Francisco 1940
Pictures and information from San Francisco in 1940.

Dragon Rising
Dragon Rising and other books and information about China